Life After Surgery
Setting Realistic Weight-Loss Goals After Surgery
by Anthony Benjamin on Oct 12, 2022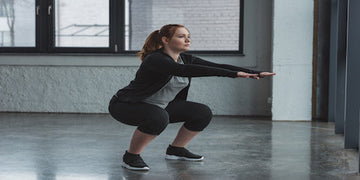 Setting Realistic Weight-Loss Goals After Surgery
Losing weight isn't an easy task – by having bariatric surgery, you're taking a step towards living a healthier lifestyle. This is only the first step as the changes will be made to your digestive system, limiting the amount of food you can eat and the nutrients your body can absorb. Once you have the surgery, you still need to set weight-loss goals for yourself. What's the trick? They need to be realistic in order for you to reach them. Here are a few helpful tips from ProCare Health:
Ease Into Change
Before setting your weight-loss goals, you're going to need to ease into a new lifestyle. This may include participating in programs that set a strict diet before you even enter surgery, giving you an opportunity to mentally prepare for the changes to come. Changes like your diet evolving through several stages as you heal and recover – starting with a liquid diet.
Speak with a doctor and turn their recommendations into goals that you can easily accomplish. If you're told not to eat something, celebrate when you avoid it. We have listed several ways on how below that are completely unrelated to food! Did you remember to stop drinking water 30 minutes before eating? Way to go! These may seem like small accomplishments now, but it's also important to stay positive from the beginning to protect your mental health moving forward.
Break Down the Numbers
Instead of planning to lose a certain amount of weight by the end of the year, stick to more manageable goals throughout the month or even the week. Let's say your end goal is to lose 60 pounds. Over the course of the year, that's 5 pounds per month or a little over 1 pound a week. Don't those numbers feel more conquerable? Think about your exercise regime in a similar light. Try walking for 20 minutes a day or going to the gym twice a week. You can have both short-term and long-term goals, which can be adjusted over time. If you hit your goals and feel like they were too easy, up the ante for next time.
Identify Potential Hurdles
It's important to identify and prepare for potential hurdles that may pop up along your weight-loss journey. One of those is not losing much weight at first. Unfortunately, The process takes time and effort, so just try your best to be patient and stick to the changes you've made so far. Make sure to remain flexible as there's a chance that your routine may need to be altered.
Dumping syndrome is another hurdle that affects people who have had bariatric surgery. This occurs when liquid pushes the food from the stomach into the small intestine too quickly, resulting in nausea, vomiting, or diarrhea. It can also be caused by high-fat or sugar foods. If you experience this condition, eat smaller portions that are high in protein and do not drink 30 minutes before or after eating.
You may also find yourself experiencing difficulties relating to emotional or mental health. You had good reasons for getting bariatric surgery, so don't forget about them afterwards! It's best to make a list of everything you considered and why you believed this procedure would change your life. You can also keep a journal of your progress where you track daily meals, exercises, and all of your thoughts (positive and negative!) from the day.
Seek Out Others for Support
There are people out there whom you can look to for motivation and support. Speak to members of your family or close friends and let them know what you're going through. You'll be amazed at how helpful telling your loved ones that you're getting surgery can be. Sometimes you may require professional help like from a counselor. They're trained to listen and come up with solutions to the issues causing you depression or emotional distress. ProCare Health also offers a support group via live videos on Crowdcast. You never have to feel alone!
Celebrate All Forms of Success
Now that you're able to set realistic weight-loss goals, remember to celebrate each and every success! Consider incorporating a visual reminder, like writing down your goals and checking them off on each day that you complete them. After a set amount of checks, avoid the old ways of rewarding yourself with food and celebrate in one of the following ways instead:
Taking a photo of your progress
Buying yourself a gift
Dancing with your partner, children, or friends
Running a hot bath
Renting your favorite movie
Listening to a relaxing audio book
 The list of ways to celebrate is endless! Write these down ahead of time so that you'll have even more motivation when it comes to reaching your goals.
Incorporate a Daily Bariatric Multivitamin
ProCare Health has several bariatric multivitamin choices to fuel your goals. Each has an adequate amount of B vitamins, folate, zinc, biotin, and vitamin D. For those with an iron deficiency or anemia, our options come with or without varying milligrams of iron. Our Once Daily Bariatric Multivitamin Capsules and Once Daily Bariatric Multivitamin Chewables each deliver 22 essential nutrients and are quite affordable. Visit www.procarenow.com to learn more.