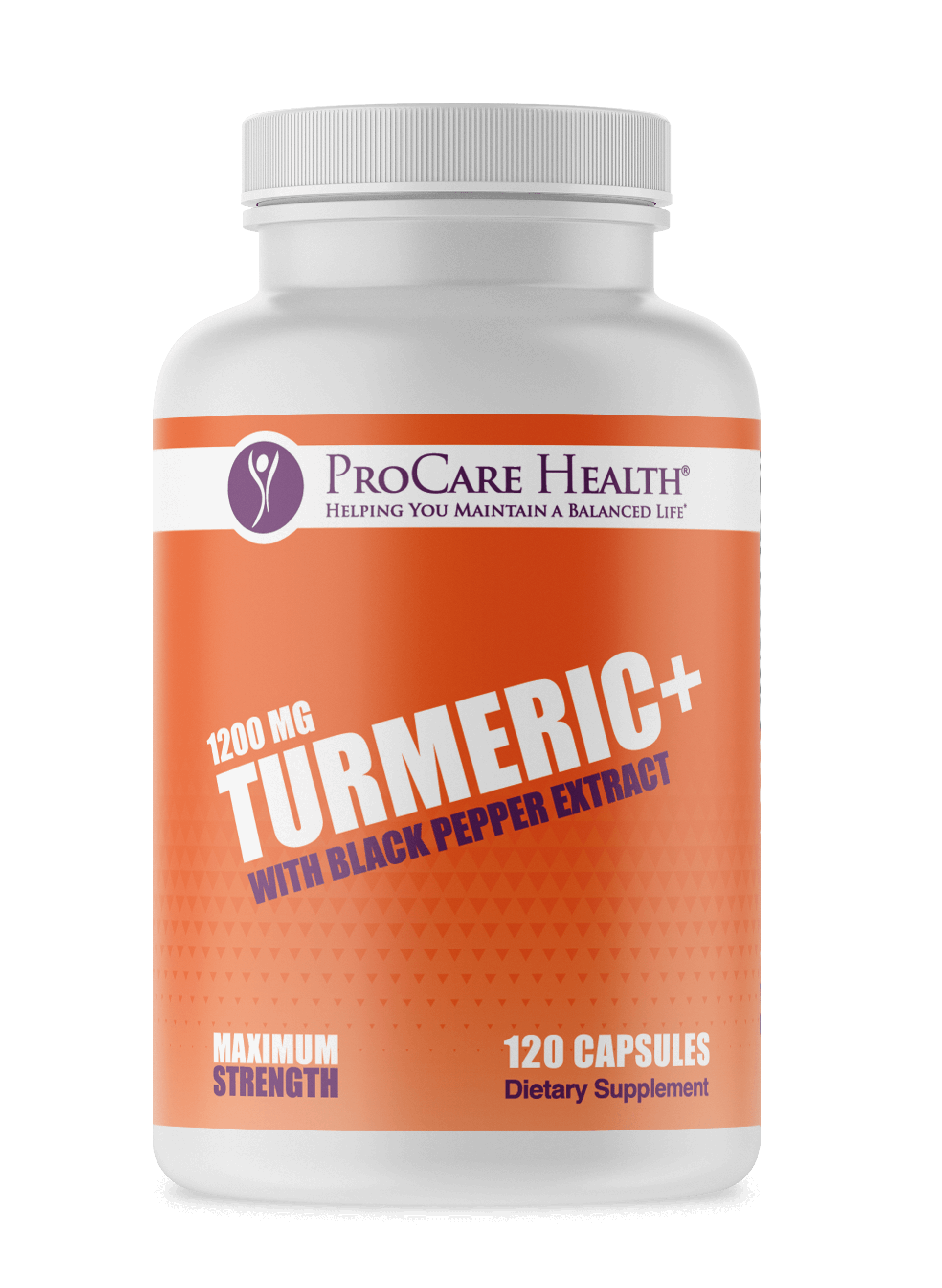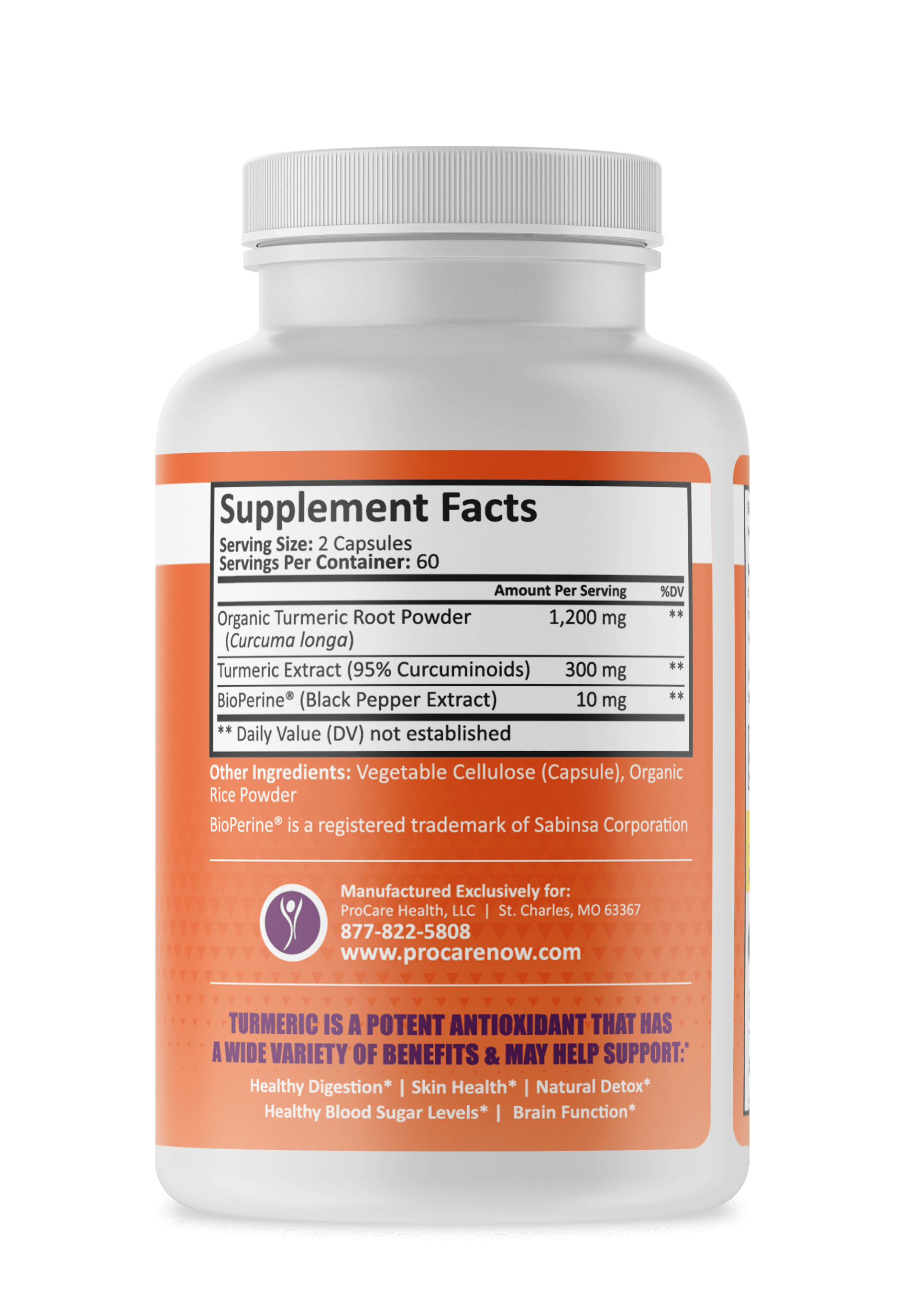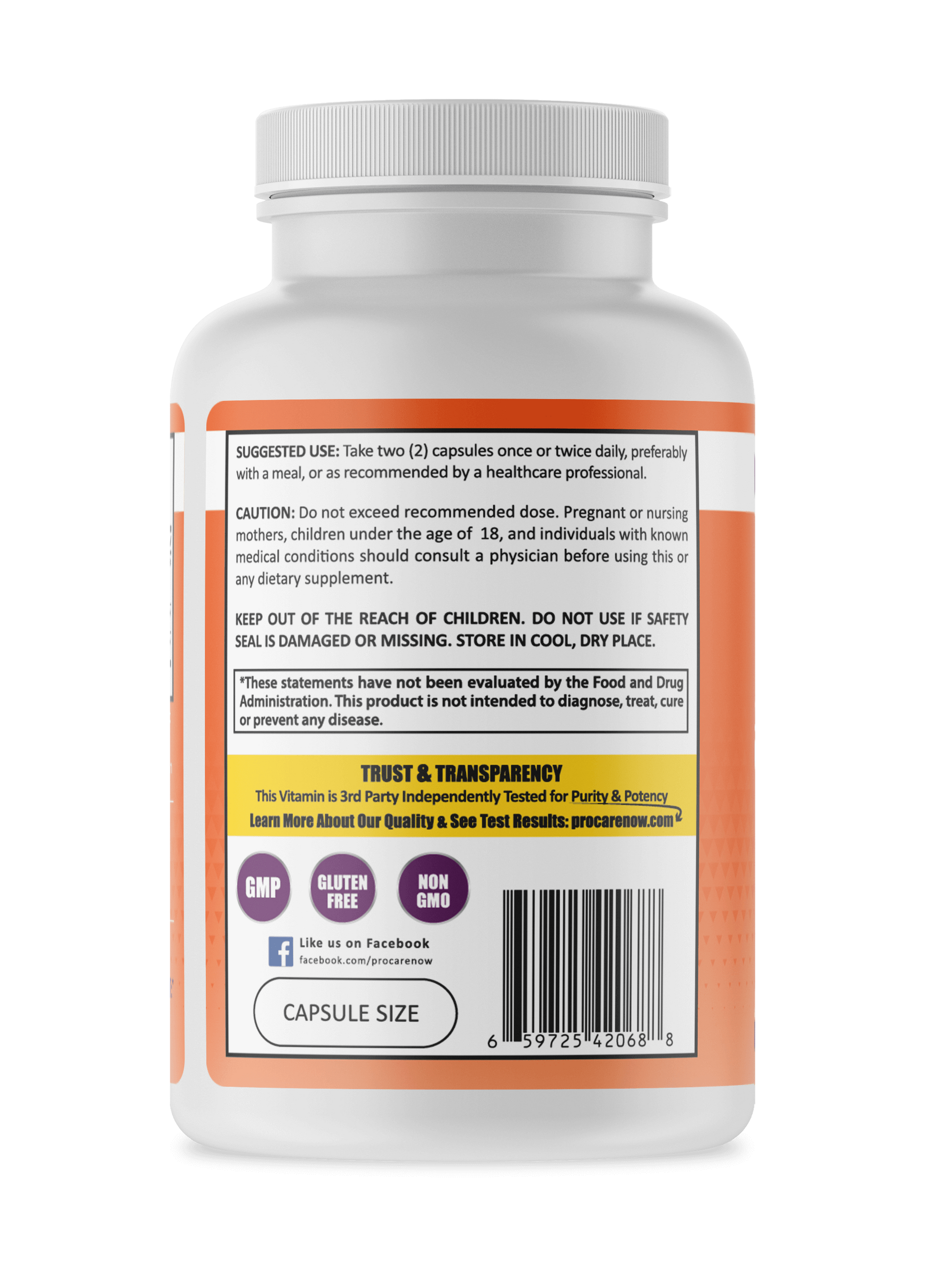 Turmeric+ | Capsule | 120 Count
Maximum Strength Formula
Supports Healthy Digestion
Boosts Skin Health
Promotes Natural Pain and Inflammation Reduction
Aids in Detoxification
Two-Month Supply
Sale price
$31.49
Regular price
MSRP
$56.98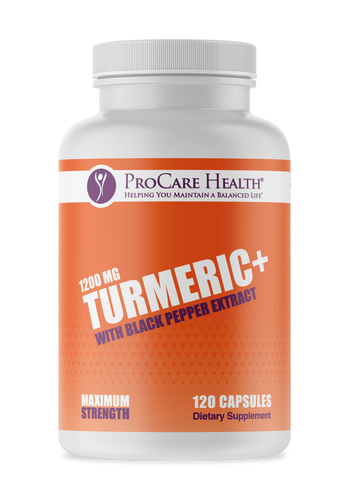 Turmeric+ | Capsule | 120 Count
Sale price
$31.49
Regular price
MSRP
$56.98
Description
Supplemental Facts
Reviews
Turmeric root has been used as an herbal remedy in Eastern cultures for thousands of years because of its myriad health benefits. We have combined the active ingredient in turmeric, Curcuma longa, with black pepper extract.
What is Curcuma longa?

A plant in the ginger family and native to Southeast Asia, Curcuma longa has been used in Ayurvedic medicine for centuries for a variety of health conditions including inflammation, pain, and wound healing.

What is Black Pepper Extract?

This is the concentrated form of the active ingredient in black pepper, piperine. It has many health benefits. Our product uses BioPerine®️ a patented extract of piperine that has been shown to increase the absorption of nutrients up to 30%.

Benefits of ProCare Health Turmeric+
High Potency. Clinical strength formula of 1200mg Organic Turmeric Root Powder with 300mg of Turmeric Extract.
Trust and Transparency. All of our multivitamins are independently third-party tested to make sure they meet the potency we list on our label. 
Allergen Free. Does not contain GMOs, binders, coatings, fillers, wheat, gluten, soybeans, peanuts/tree nuts, artificial colors, or sweeteners.
USA. Manufactured in the USA with high-quality ingredients, in a state-of-the-art and GMP-compliant manufacturing facility.