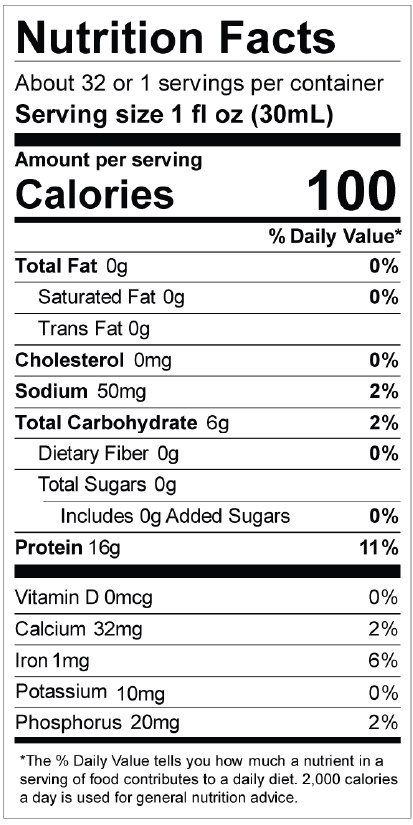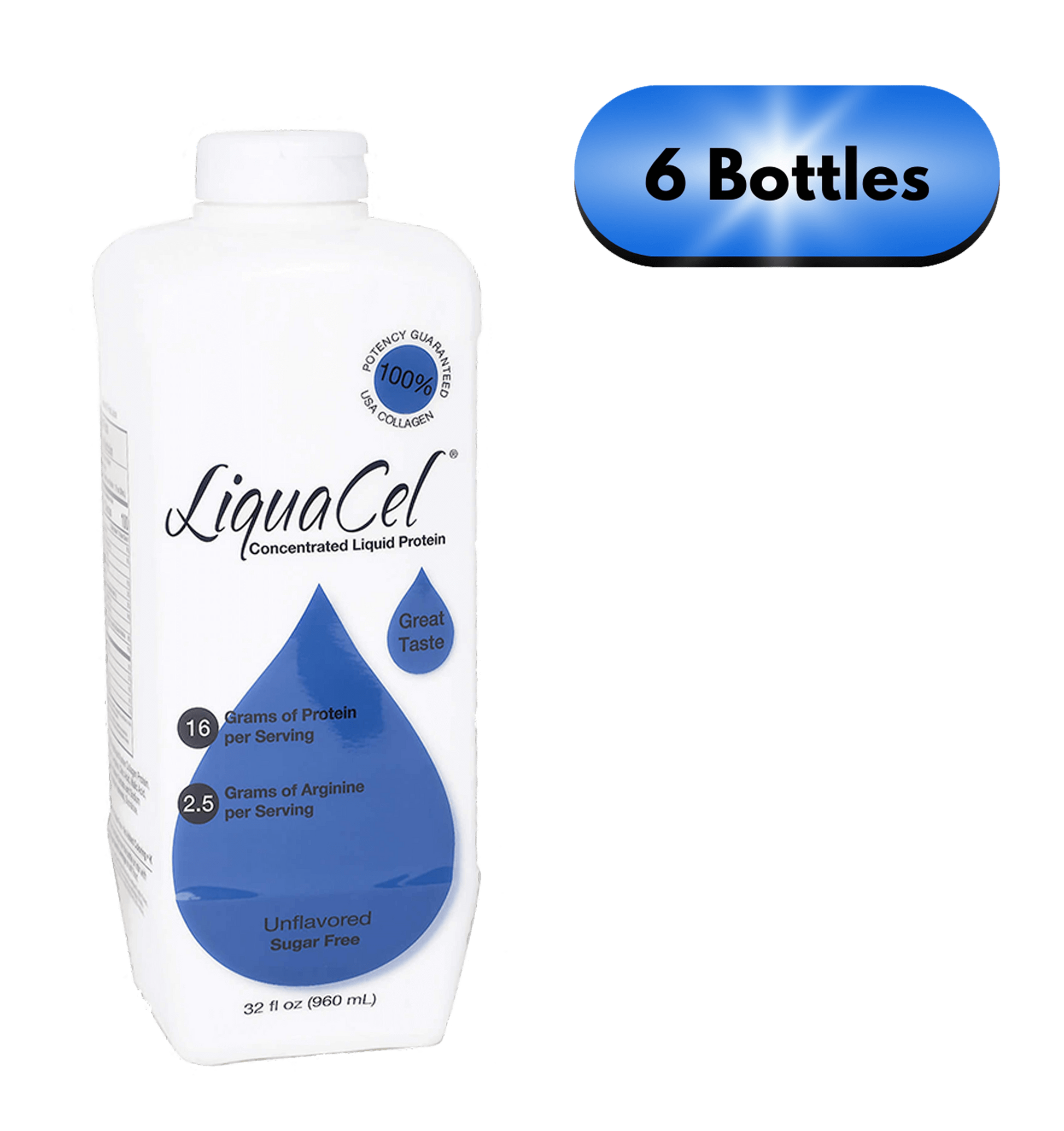 LiquaCel | 32oz Bottle | Unflavored
16g of protein and 2.5g of arginine in every serving
100% USA Collagen
Contains all essential and non-essential amino acids
Superb taste with 7 available flavors
No mixing required
Sugar-free
Gluten-Free | Soy Free | Lactose-Free
Sale price
$34.00
Regular price
MSRP
$64.60
Description
Supplemental Facts
Reviews
Great tasting hydrolyzed collagen liquid protein containing 
16g
 of protein and 
2.5g
 of arginine in every serving (1oz).  
Available in 5 Great Flavors: Watermelon, Grape, Peach Mango, Apple, and Unflavored. A perfect alternative for large volume supplements that are difficult to consume.
Use directly from packet or mix with 1-4oz of your favorite beverage. Dilute more to meet your taste preferences. 
Favorite Ways to Use: 
For a quick burst of protein, squeeze the packet and go

Mix with a bottle of water and have a refreshing Protein Fruit Drink 

Mix in tea (warm or cold) 

Make Jello (contact us for recipe) 

Drizzle over ice chips for a snow cone effect

Mix with yogurt or oatmeal to provide flavor

Mix with a Vanilla Protein shake for dreamsicle type flavors

Frozen Flavored Ice Cubes (mix 4oz LiquaCel with 9oz water, pour in tray, and wait to freeze) 

14 cube ice tray yields 64g of protein, ≈ 4.57g of protein per cube

Some adventurous people have even used to make a Salad Dressing Vinaigrette!