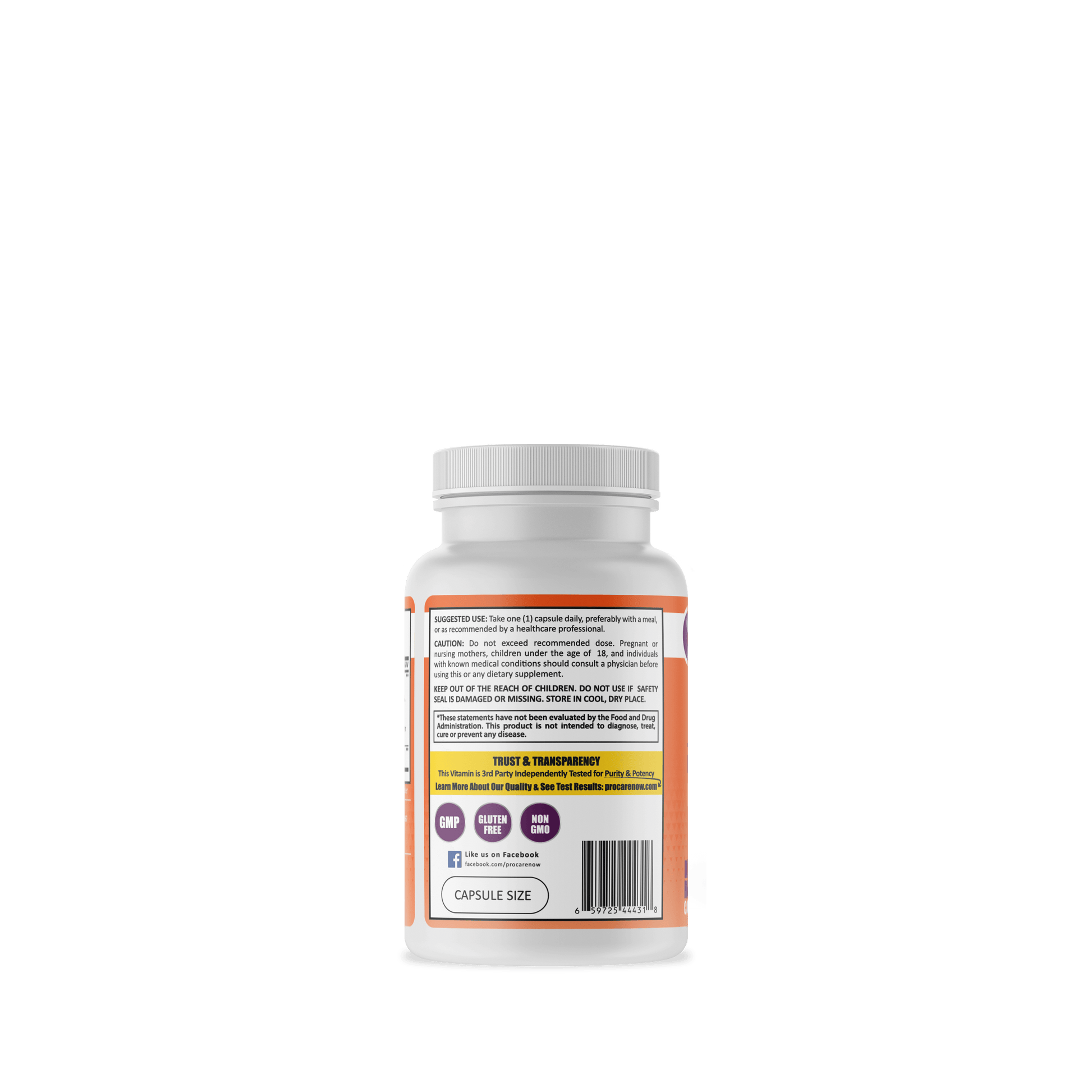 50 Billion CFU Probiotic | Capsule | 30 Count
15-Strain Live Culture Probiotic
Proprietary Prebiotic Blend
Delayed Release Capsules
Sale price
$23.48
Regular price
MSRP
$39.13
50 Billion CFU Probiotic | Capsule | 30 Count
Sale price
$23.48
Regular price
MSRP
$39.13
Description
Supplemental Facts
Reviews
A healthy gut plays a vital role in your overall well-being. In fact, 80% of your immune system is in the gut.
The health of your gut biome is the foundation for everything in your body. If the gut is imbalanced, your immune system and hormones aren't  working properly, making it difficult to stay healthy.
Our unique formula combines a prebiotic blend along with soluble and insoluble fiber and L-Glutamine to prepare your gut for our 50 billion live organism probiotic. 
Benefits of ProCare Health 50 Billion CFU Probiotic 
Medically Backed. Our probiotic was formulated using backed scientific and medical research.
Trust and Transparency. All of our multivitamins are independently third-party tested to make sure they meet the potency we list on our label. 
Patented DR Capsules. Formulated with patented delayed release capsules to make sure the probiotic reaches your intestines.
USA. Always manufactured in the USA in a FDA certified facility.