Post Surgery
Cosmetic Surgery for Skin Removal After Bariatric Surgery
by Anthony Benjamin on Oct 12, 2022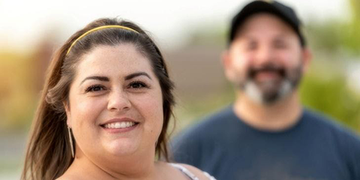 Cosmetic Surgery for Skin Removal After Bariatric Surgery
Do you have excess skin and want to know more about skin removal after bariatric surgery? It can be exciting to achieve your goal weight after weight loss surgery. However, that success can be overshadowed by loose, sagging skin that develops after surgery.
When you gain weight, your skin expands to make room for increased growth in the abdomen and other parts of your body. The more weight you lose, the looser your skin will be.
If you are interested in skin removal after bariatric surgery, there is a solution you should consider: cosmetic surgery.
Where Does Excess Skin After Bariatric Surgery Appear?
Generally, excess skin is abdominal skin that hangs down past the stomach area. However, it should be noted that loose skin can appear in other areas. Some patients experience extra skin in their thighs, buttocks, arms, or around the bra line.
Excess skin can occur for several reasons, such as the following:
Genetics
Smoking – nonsmokers are at a lower risk for developing excess skin. Smoking can lead to a lower production level of collagen, which provides firmness and strength to your skin.
Age – younger skin has more elasticity than older skin.
Amount of weight loss – the risk of having excess skin increases with the amount of weight you lose.
Length of time you are overweight – the longer you are overweight, the looser your skin will be.
Types of Cosmetic Procedures for Skin Removal After Bariatric Surgery
Circumferential Body Lift
A circumferential body lift is one of the most common and extensive post-weight loss procedures. Also known as a lower body lift, it involves the tightening of tissues on the abdomen, buttocks, and thighs.
During the procedure, the surgeon will make a long incision just above the hip bone, which runs around the circumference of the body. Through this incision, they will tighten stretched abdominal muscles, and remove excess skin from the front and back of the torso. They will also lift the remaining tissues to restore a firmer, shapelier lower body appearance.
Abdominoplasty
Also known as a "tummy tuck", an abdominoplasty is a cosmetic procedure that flattens the abdomen by removing excess skin and fat. It also tightens the muscles and fascia in your abdominal wall.
An abdominoplasty is a major surgical procedure, so it is important to learn everything about it before you decide to move forward. Additionally, it is not covered by most insurance companies.
Panniculectomy
After weight loss surgery, most patients have a pannus, an "apron" of skin that hangs from below the belly button. A panniculectomy removes the apron of skin from the lower abdomen to create a smoother, firmer torso.
Like a tummy tuck, the procedure involves an incision, which the surgeon makes between your belly button and pubic area. The remaining upper abdominal skin is pulled down, and the incision is closed with sutures.
Buttock Lift
Dramatic weight loss can lead to excess skin gathered around the buttocks. A buttock lift removes excess skin and restores a smoother, slender appearance to the buttocks.
During the procedure, the surgeon will place incisions in the least conspicuous areas, such as the groin or the natural crease beneath the buttocks, where scars can be concealed by clothing.
Medial Thigh Lift
A medial thigh lift tightens skin and fat on the upper part of the inner thigh. A surgeon will make an incision from the back of the groin to the crease of the buttock. Then, they lift the skin and excess fat to reshape and improve the appearance of the upper thigh.
Upper Body Lift Procedures
As the name implies, the upper body lift targets excess skin on upper portions of the body, including arms, breasts, and the back.
Arm Lift
After weight loss surgery, you may experience sagging, loose skin in your upper arms. Also known as Brachioplasty, an arm lift is a surgical procedure that reshapes the under portion of the upper arm, from the underarm region to the elbow.
During the procedure, the surgeon will make an incision along the underside of the upper arm. Then, they will remove loose skin and excess fat to restore a firmer, shapelier appearance to your upper arms. The benefits of an arm lift include:
Reduces excess skin that hangs downward
Tightens and smoothies the underlying supportive tissue that defines the shape of the upper arm
Reduces pockets of fat in the upper arm region
Back Lift
Also known as the bra-line lift, the back lift is a cosmetic procedure that combines liposuction and skin removal to reduce sagging skin or fat rolls on the upper and middle back, which is typically referred to as "bra rolls". The incisions are located along the bra line, where scars can be easily concealed by clothing.
Despite the name, the procedure is not intended solely for women. It can also help men who suffer from sagging back fat in the back area.
Breast Lift
If you experience sagging breasts after weight loss surgery, you may want to consider a breast lift. Otherwise known as mastopexy, a breast lift raises your breasts by removing excess skin and tightening the tissue to reshape the breast and achieve a firmer, lifted contour.
You may also consider implants to restore lost volume, increase size, or improve the shape of your breasts.
Are You a Candidate for Cosmetic Surgery for Skin Removal After Bariatric Surgery?
You may be a good candidate for cosmetic surgery if:
Your weight is stable
You're in overall good health
You don't smoke
You have a positive outlook and realistic goals for the results
You are committed to proper nutrition and a healthy lifestyle
It is also important to note that costs for each of these procedures vary depending on how many procedures are required, what body areas need lifting, and the amount of skin that must be removed. To get information about the best procedure, costs, the results you can expect, and if you qualify for insurance coverage, schedule an appointment with a board certified plastic surgeon.
For more information, read Dealing with Extra Skin and Body Shaping After Weight Loss Surgery.
ProCare Health Can Help You Navigate Your Weight Loss Journey
At ProCare Health, your health is our top priority. We provide you with a variety of products, from a multivitamin specifically designed for bariatric patients to other supplements that you need to stay healthy.
While you consider your options for dealing with excess skin, read our helpful articles or reach out to one of our knowledgeable team members. We also have Facebook, Instagram, and Twitter pages, as well as regular emails and articles with wellness tips, recipes, motivation, and more to help you on your journey to a healthier lifestyle.
We strive to provide you with only the best in quality because we know how important it is to your health and well-being. Feel free to contact us with questions or to place an order today!
Please note: the information contained within this article is in no way to be considered medical advice nor is it meant to replace your medical team's recommendations. This article's purpose is to educate and allow the reader to make informed decisions with the help of his or her medical team.