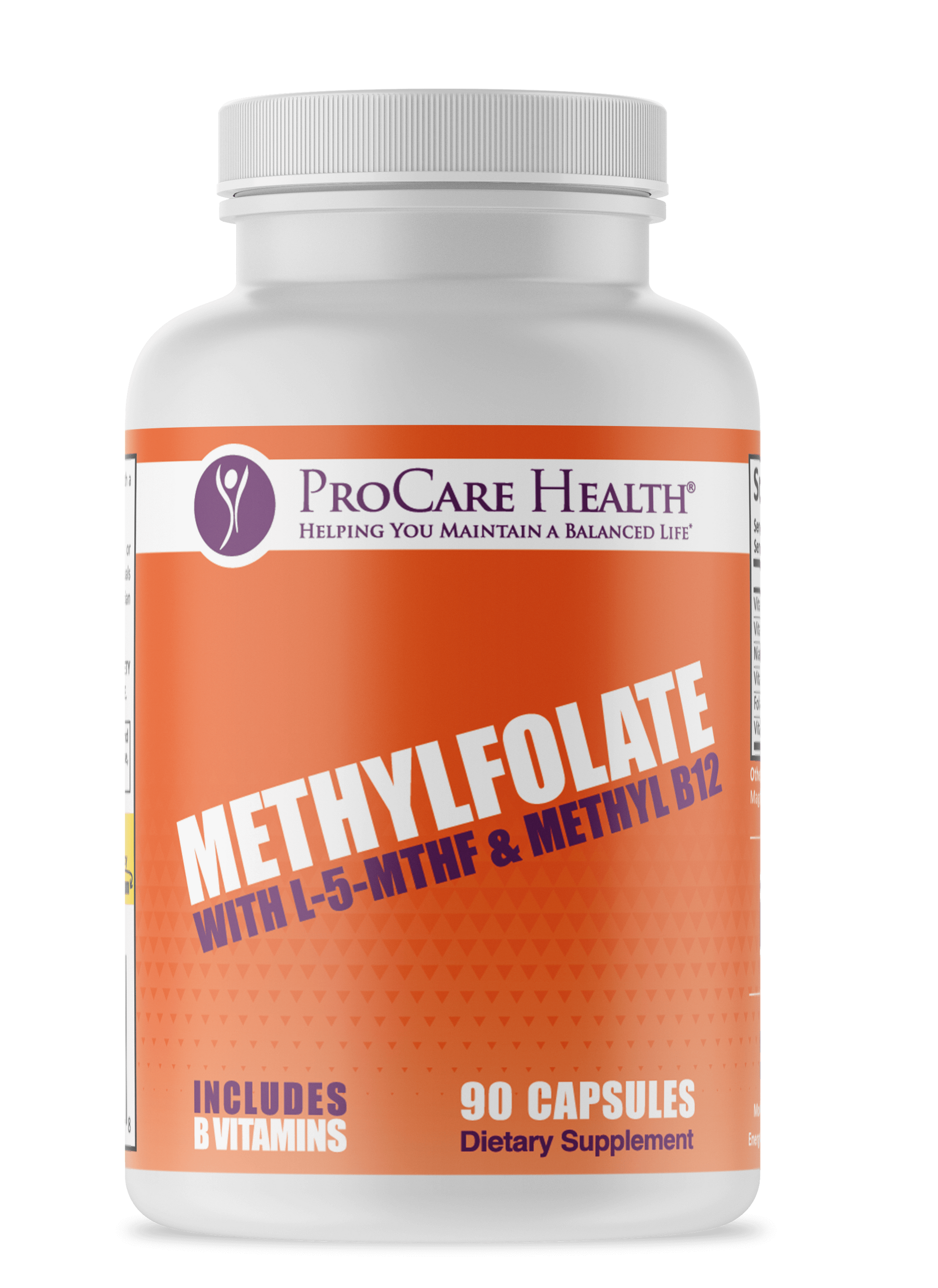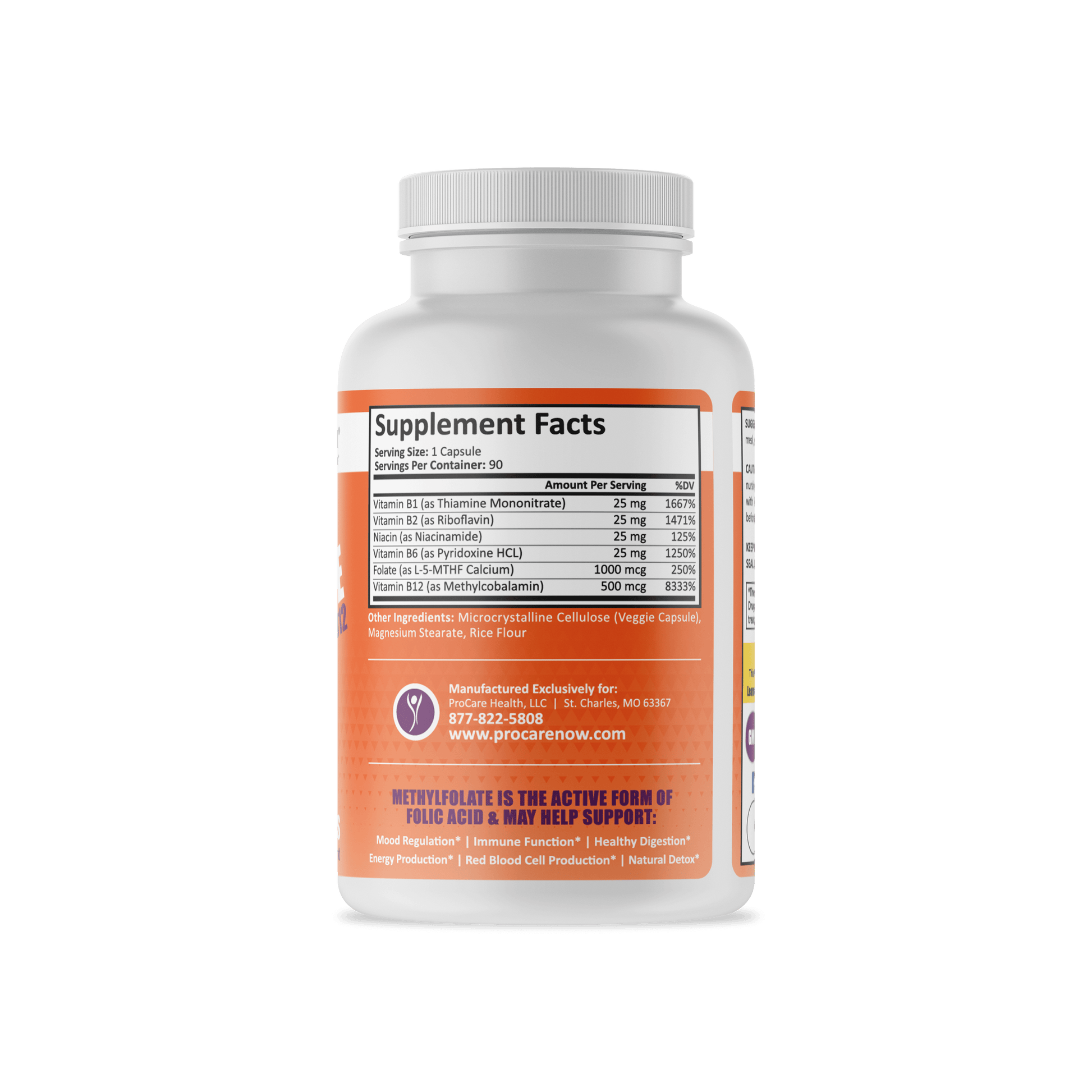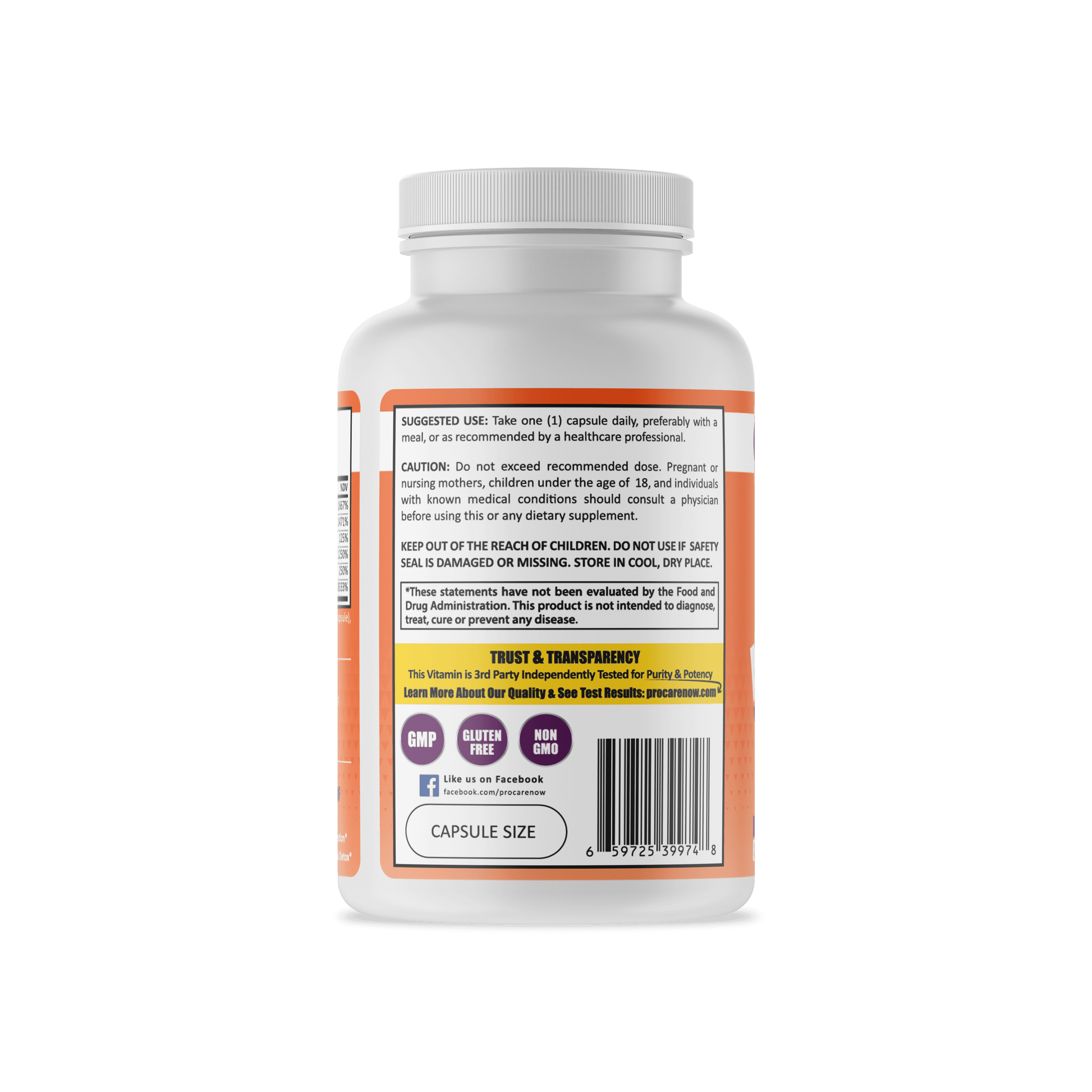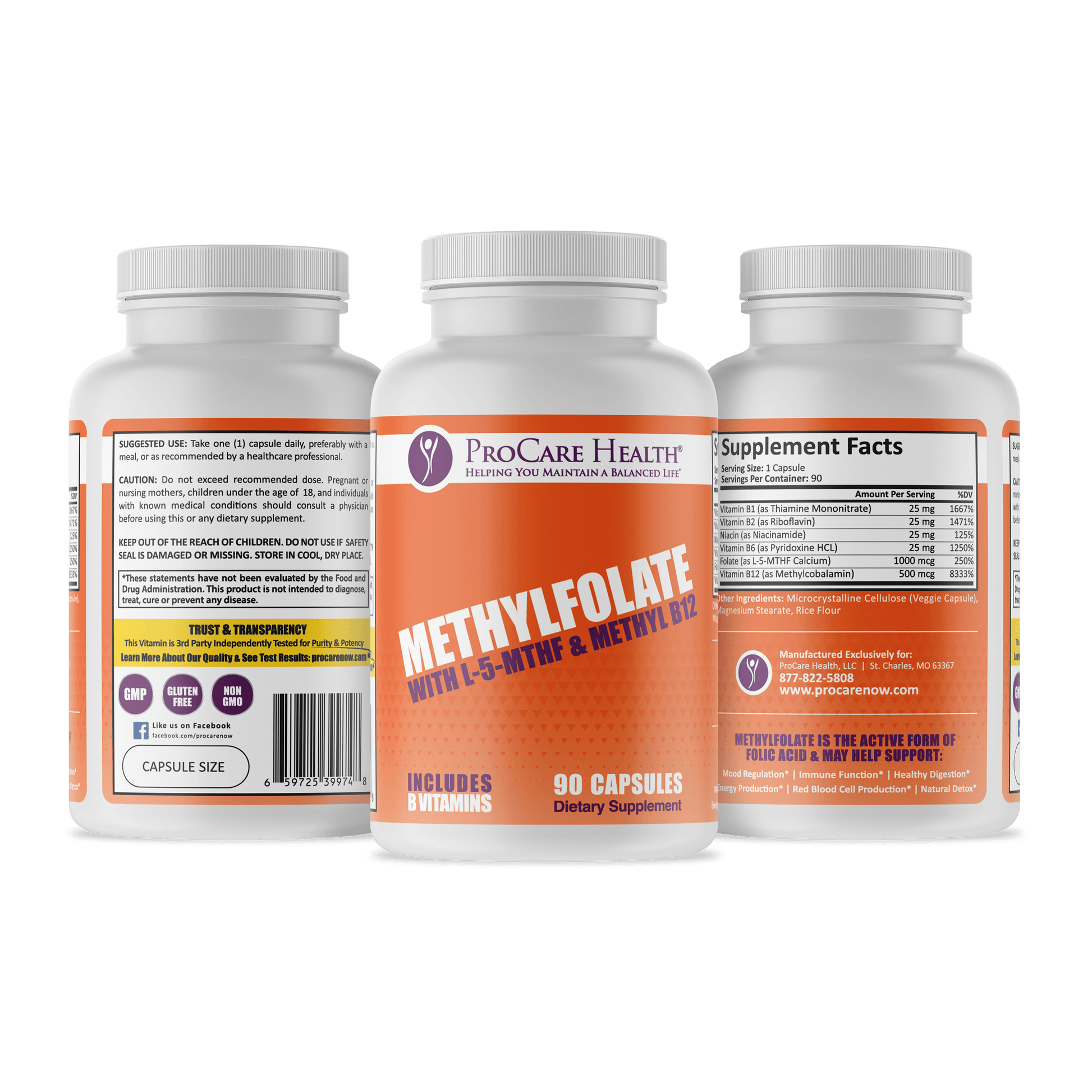 Methylfolate | Capsule | 90 Count
Formulated with Twice the Strength Essential for Folate Deficiency
Allergen Free
Suitable for Those who are Diagnosed with MTHFR Mutation
Sale price
$18.39
Regular price
MSRP
$39.95
Methylfolate | Capsule | 90 Count
Sale price
$18.39
Regular price
MSRP
$39.95
Description
Supplemental Facts
Reviews
Methylfolate is the biologically active form of the B9 vitamin, folate. It is needed to form healthy cells and perform many vital cellular functions, including DNA reproduction, cysteine cycle and homocysteine regulation.
What is Methylation?

Simply put, methylation is a biochemical process that is transfers four atoms, one carbon and three hydrogen atoms from one substance to another. It can also affect how molecules act in the body. 
Why is Methylation Important?

It is the first-line process in the transmission of life. It supports your health on a foundational level. It takes place about one billion times per second and affects nearly every essential process in the body.
Medical researchers have estimated that over 70% of the total world population is suffering from folate deficiency. Methyl Folate has become the most recommended option for folate supplementation because it does not require conversion to become bioavailable. 
Our product has been formulated to offer twice the strength essential for folate deficiencies. It gives total support in one capsule a day! It has been produced to support those with genetic defects (MTHFR), dietary deficiencies, and medicament requirements. 
Benefits of ProCare Health Methylfolate
Medically Backed. Produced using lab tested ingredients and approved by a licensed MD.
Trust and Transparency. All of our multivitamins are independently third-party tested to make sure they meet the potency we list on our label. 
Allergen Free. Does not contain GMOs, binders, coatings, fillers, wheat, gluten, soybeans, peanuts/tree nuts, artificial colors, or sweeteners.
USA. Manufactured in the USA with high-quality ingredients, in a state-of-the-art and GMP-compliant manufacturing facility.