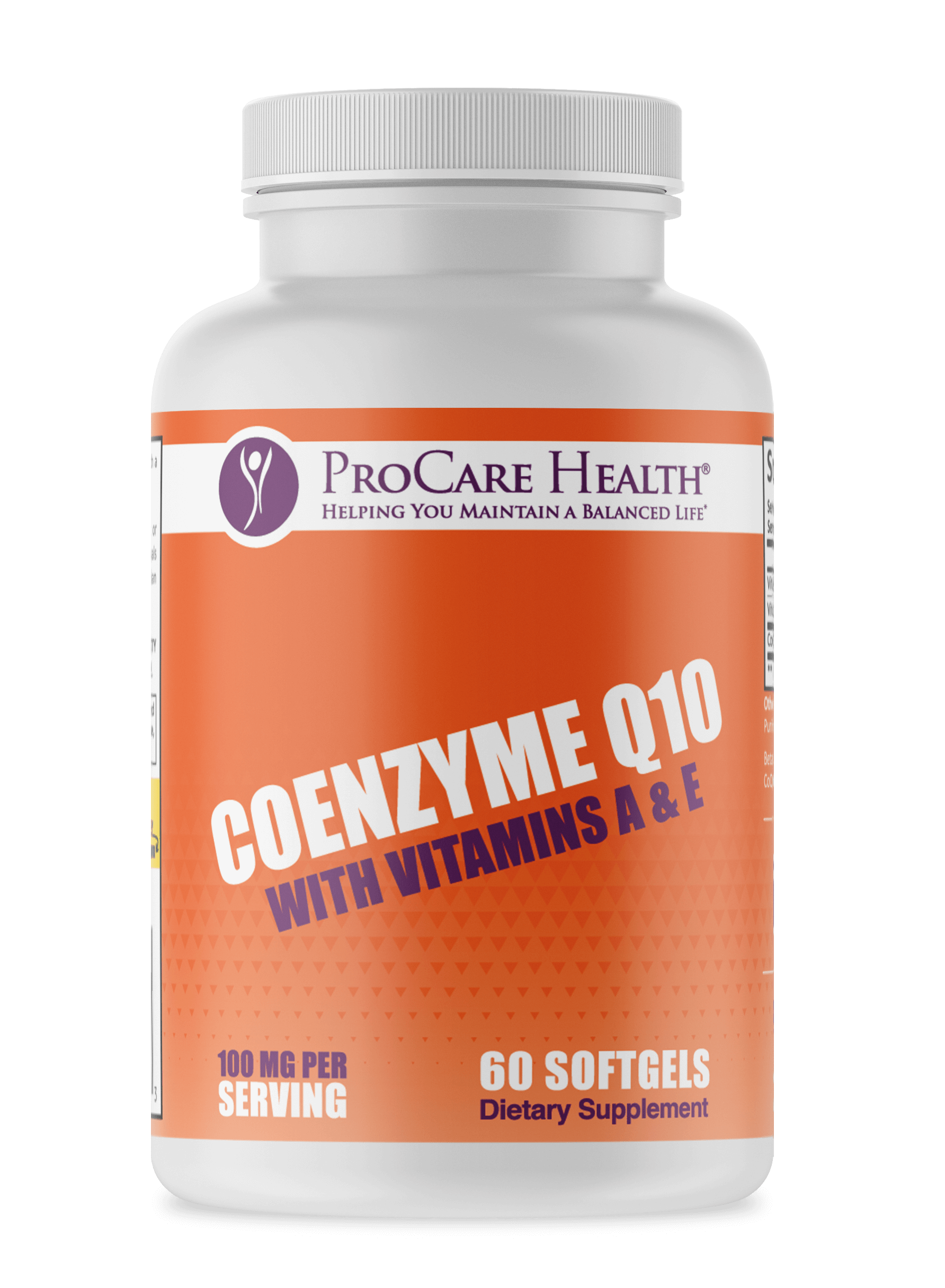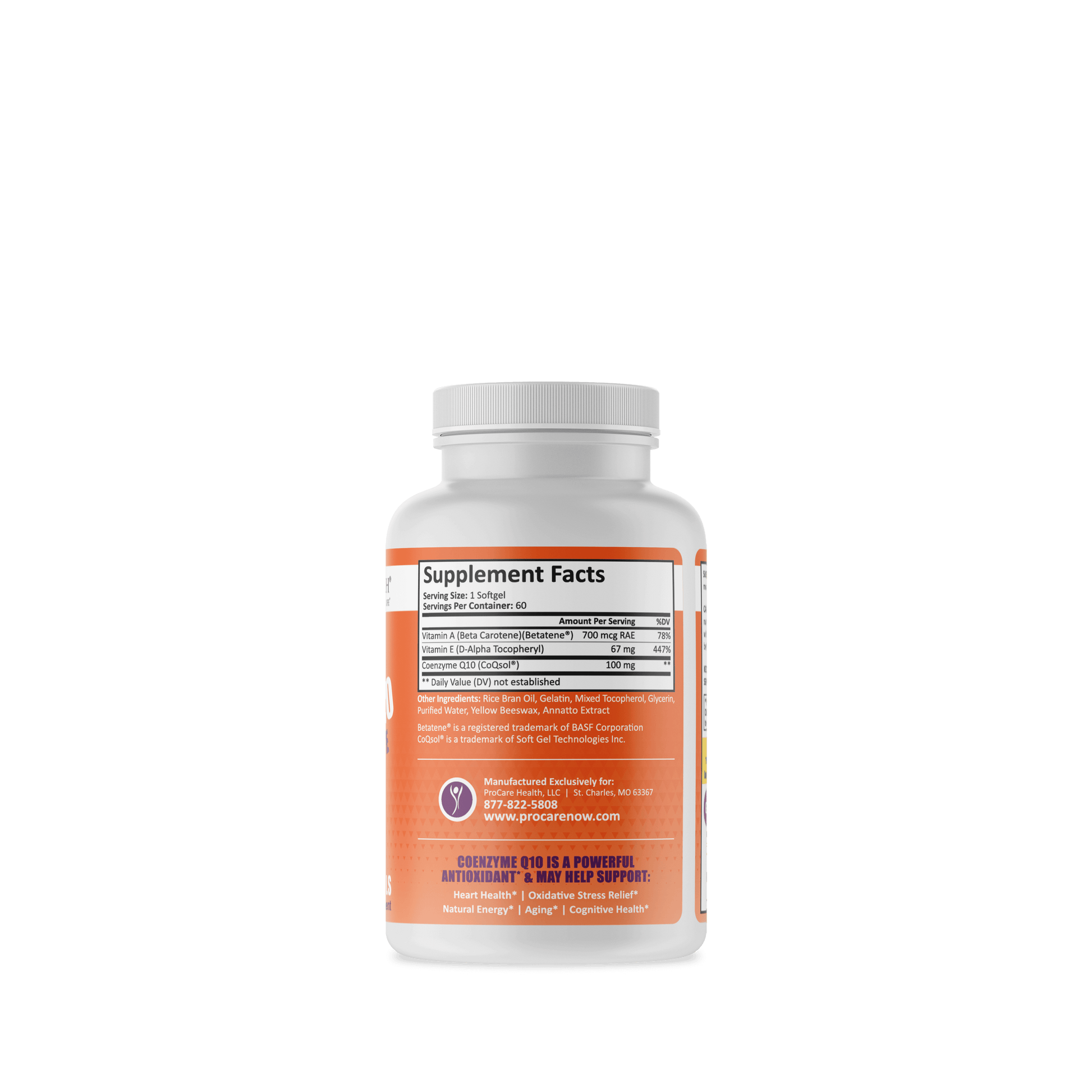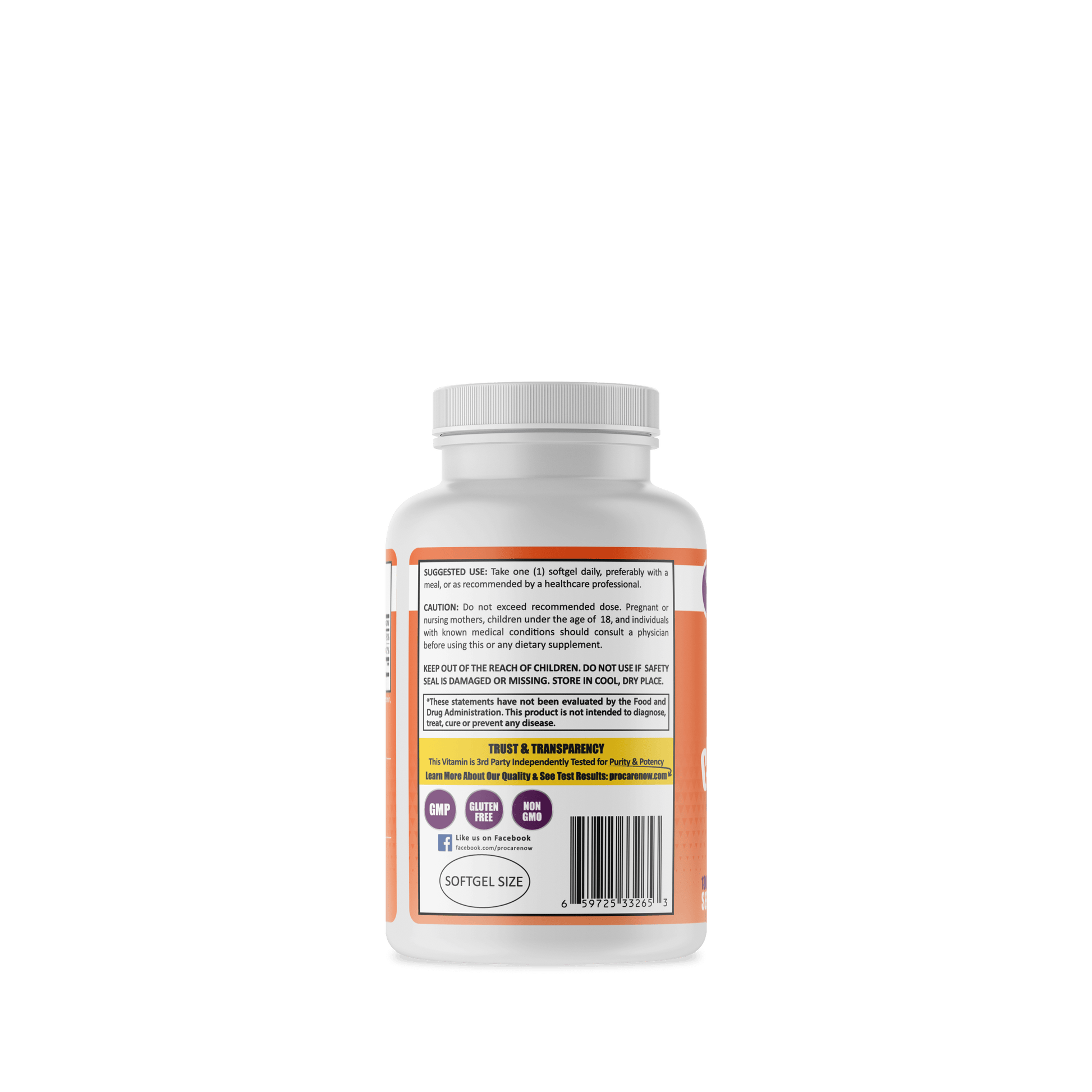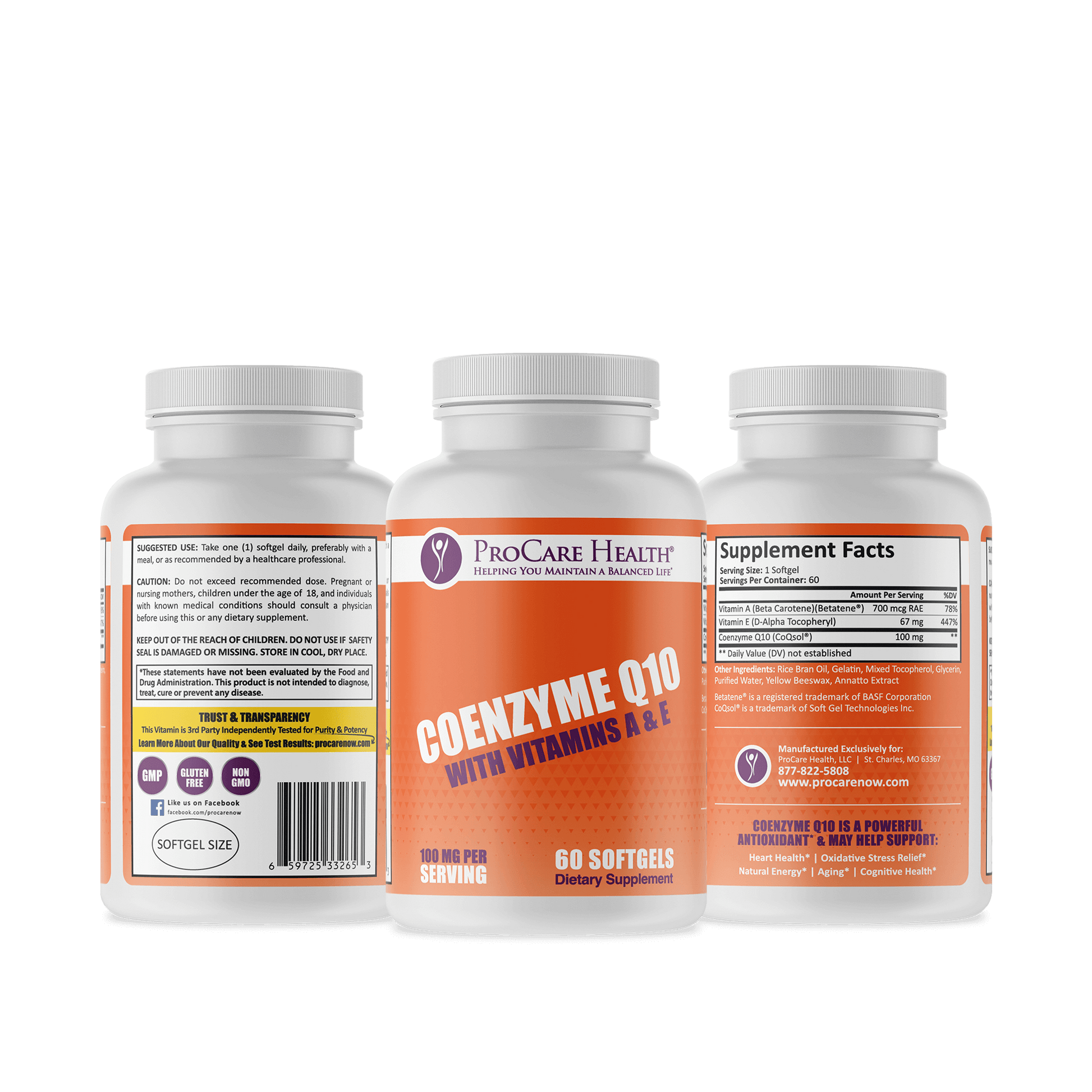 Coenzyme Q10 l Softgel l 100mg l 60 Count
Maintains Healthy Energy Production
Supports Heart Health
High Absorption Formula
Sale price
$22.49
Regular price
MSRP
$34.60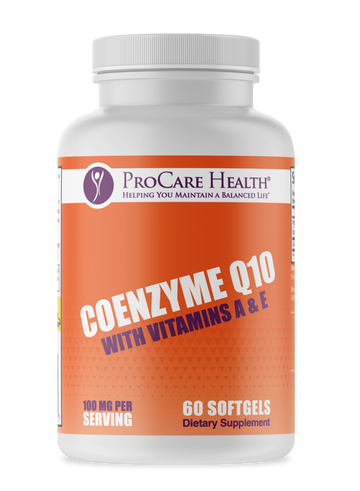 Coenzyme Q10 l Softgel l 100mg l 60 Count
Sale price
$22.49
Regular price
MSRP
$34.60
Description
Supplemental Facts
Reviews
Coenzyme Q10 is a naturally occurring compound that is found in almost every cell of your body. It is a powerful antioxidant that helps protect cells from damage and plays an important role in metabolism.
At the age of 20, natural production of CoQ10 decreases, and by age 80, your natural production is reduced by at least half. This can lead to increased fatigue and decreased immune function. Our highly bioavailable formula helps restore the body's CoQ10 levels, to help support the health and function of the brain, heart, lungs, and skin.
Benefits of ProCare Health Coenzyme Q10
Backed by Science. Our CoQ10 was uniquely formulated using ingredients backed by scientific and medical research.
Trust and Transparency. All of our multivitamins are independently third-party tested to make sure they meet the potency we list on our label. 
USA. Always manufactured in the USA in a FDA certified facility.