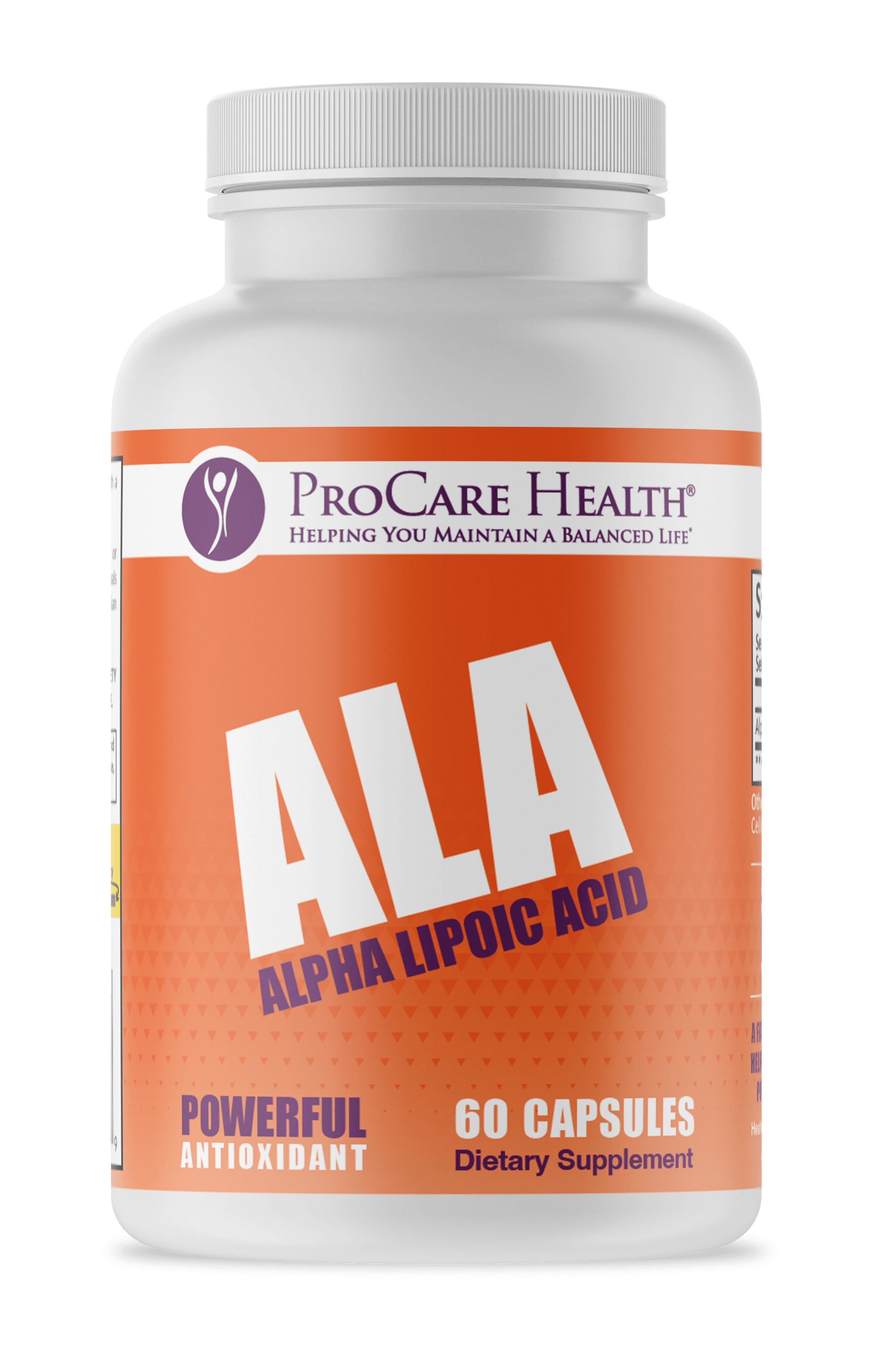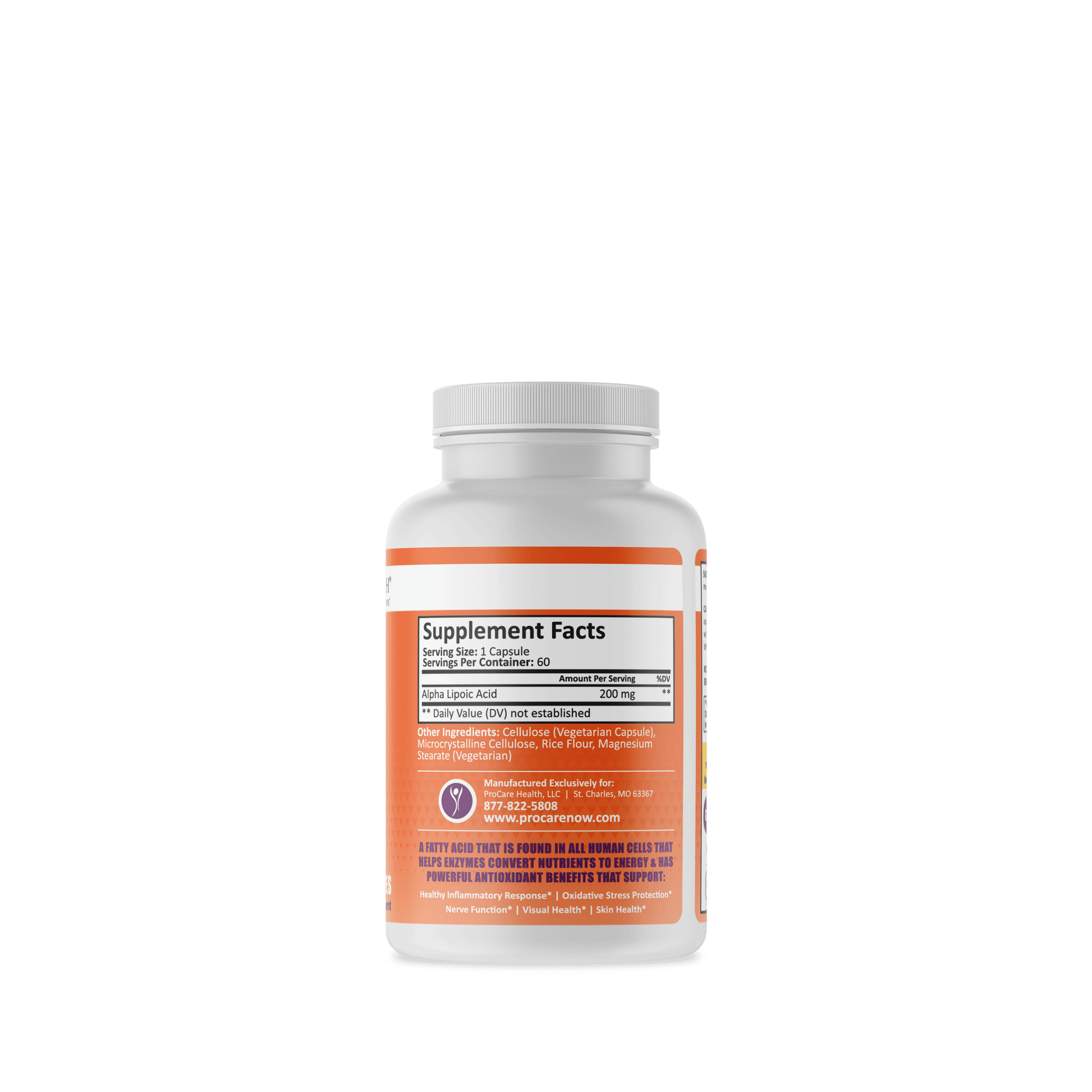 ALA | 200mg | Capsule | 60 Count
Powerful Antioxidant
200mg per Serving
Two-Month Supply
Sale price
$18.45
Regular price
MSRP
$25.75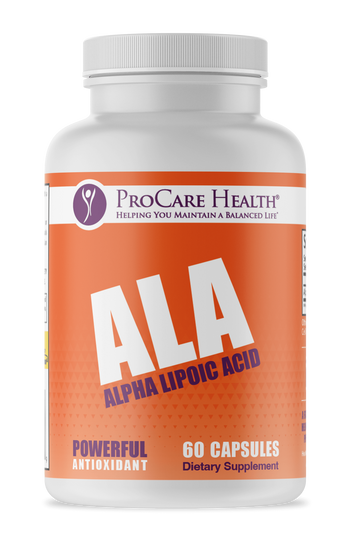 ALA | 200mg | Capsule | 60 Count
Sale price
$18.45
Regular price
MSRP
$25.75
Description
Supplemental Facts
Reviews
Alpha Lipoic Acid is widely known as a potent and effective antioxidant that demonstrates many unique qualities.
It has been studied for its potential to protect the brain, help manage blood sugar levels, reduce oxidative stress and inflammation, and improve heart health. It may also help protect against age-related declines in brain function, and reduce symptoms of neuropathy.
Benefits of ProCare Health Alpha Lipoic Acid
Medically Backed. Our ALA was formulated using backed scientific and medical research.
Trust and Transparency. All of our vitamins are independently third-party tested to make sure they meet the potency we list on our label. 
Recommended Formula. Made with only premium ingredients and guided by our nutritional experts.
USA. Always manufactured in the USA in a FDA certified facility.