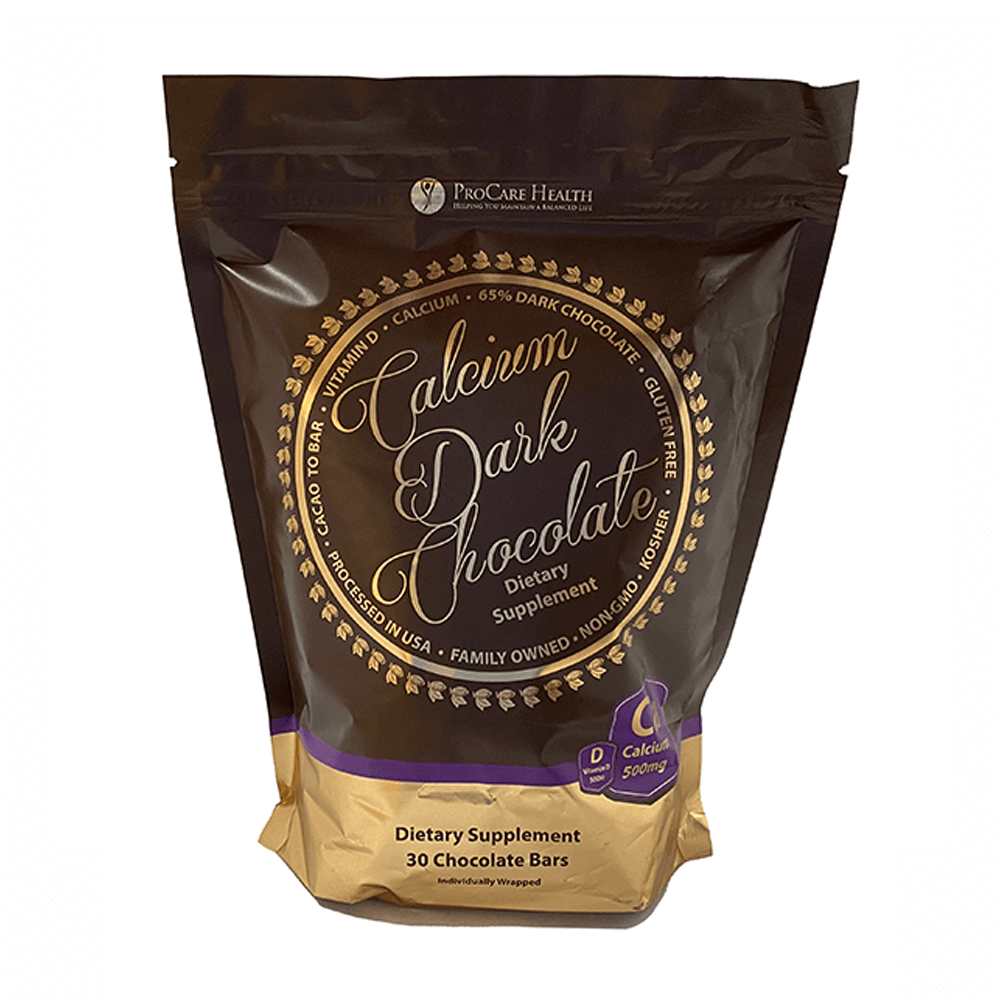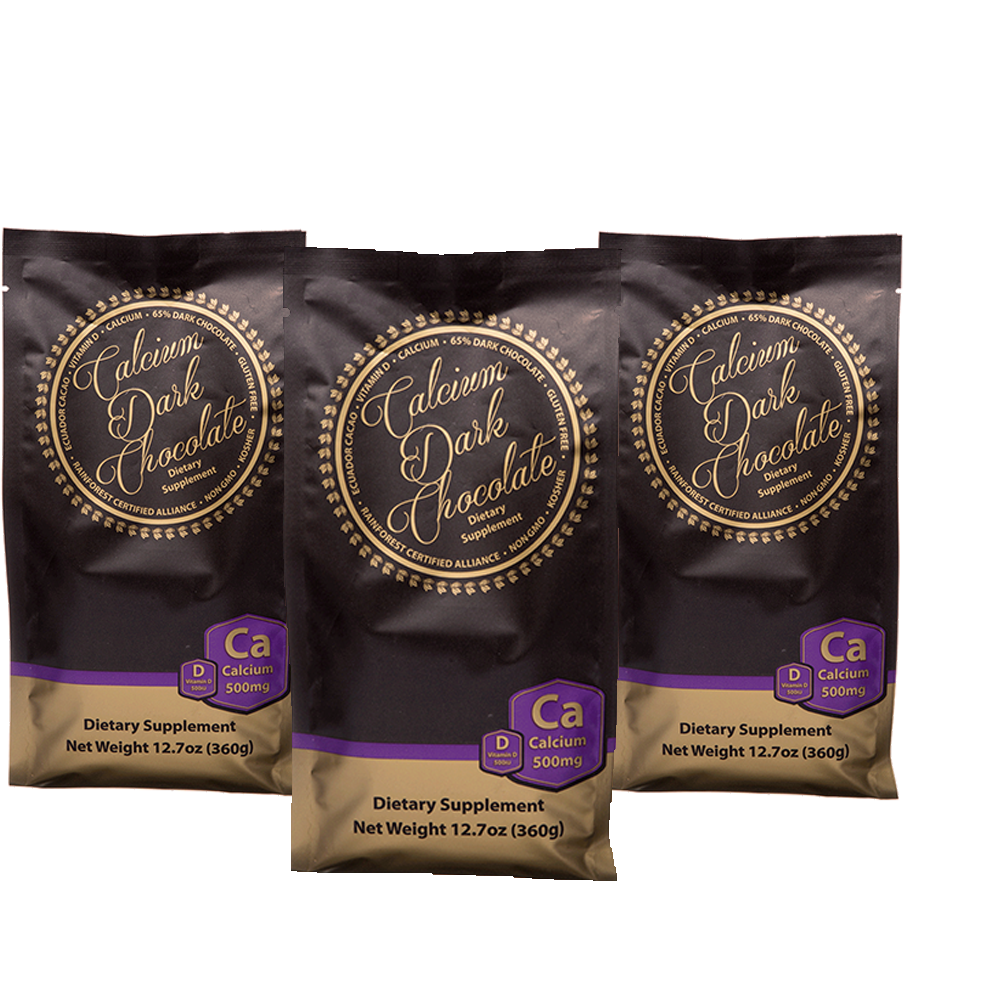 Calcium Dark Chocolate | 500mg Calcium | 500 IU Vitamin D
Back in stock for the season! Don't wait till it's too late!
500mg of Calcium and 500IU of Vitamin D per serving!
65% Dark Chocolate - Less than 2g of sugar
Non-GMO | Certified Kosher | Gluten-Free | Soy Free
No Wax coating or extra preservatives
All-Natural | No artificial sweeteners or flavors
Manufactured in the USA
Sale price
$24.99
Regular price
MSRP
Description
Supplemental Facts
Reviews
Trucal® is an all-natural, Lactose free Calcium with a higher absorption rate than Calcium Carbonate, and equal too or greater than Calcium Citrate. Unlike other Calcium forms, Trucal® offers a balanced profile of essential minerals and antioxidants. (All the healthy parts of milk with very low lactose) thus, making Trucal® the superior choice for achieving your optimal bone health. Like Calcium Citrate, TruCal does not require stomach acid for absorption, is non-constipating, does not increase the risk for kidney stones, and doesn't need to be consumed with food; making TruCal a comparable, if not more complete, Calcium option than Calcium Citrate.
Learn more about TruCal® by watching the video below or click here.  
Want to know more about our chocolate? Click here to read a short article about it.