Deciding to Have Surgery
Weight Loss Injections Part 3: Ozempic® & Wegovy® (Semaglutide)
by Brenda Hoehn on Aug 23, 2023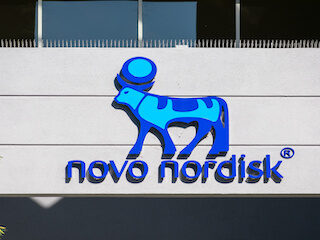 Weight Loss Injections Part 3: Ozempic® & Wegovy® (Semaglutide)
Ozempic® and Wegovy® share the same formula and manufacturer (Novo Nordisk). Both medications are also once-weekly self-administered injections in single-use, disposable pens.
So, what are the differences between the two medications?
Ozempic®
Ozempic® was FDA-approved in December 2017 to treat type 2 diabetes, NOT obesity.
Like Mounjaro®, the purpose of Ozempic® is to lower blood sugar in adults with type 2 diabetes and to reduce a patient's caloric intake.
The dosing schedule includes three dosages ranging from 0.5 mg/1.5 ml to 2 mg/1.5 ml.
Please view the brand's official "Medication Guide." for more extensive information regarding patient use.
Wegovy®
The weight loss Ozempic® induced in patients with type 2 diabetes prompted the manufacturing of Wegovy®.
Novo Nordisk created the new brand-name chronic weight management medication for individuals with obesity.
Wegovy® was FDA-approved in June 2021 for adults with the following:
Obesity (BMI>30)
A BMI>27 and weight-related health complications
The dosing schedule includes five dosages ranging from 0.25 mg/0.5 ml to 2.4 mg/0.5 ml. While the starting dose is lower than with Ozempic®, patients that follow the entirety of the dosing schedule end up taking a higher amount of the medication.
Please view the brand's "Medication Guide" for more extensive information regarding patient use.
Semaglutide
Semaglutide is a GLP-1 agonist receptor, mimicking the incretin hormone (GLP-1). You can view more information regarding both GLP-1 agonist receptors and the GLP-1 hormone in the first installment of this series.
*Links to the rest of this series are available at the bottom of this page.
Like tirzepatide, semaglutide helps manage health risks associated with type 2 diabetes and obesity. These benefits are achieved by the following:
Improving glycemic control that increases GIP effectiveness.
Early satiety at mealtime and delaying gastric emptying, reducing one's appetite and caloric intake (promotes long-term weight loss).
Initially, the FDA approved semaglutide to control glycemic status (HbA1C) in patients with type 2 diabetes. Unlike tirzepatide, the FDA has approved it as a weight loss/management agent.
Semaglutide & Type 2 Diabetes
The SURPASS-2 trial conducted by The New England Journal of Medicine compares the efficacy of tirzepatide and semaglutide over 40 weeks, with the semaglutide group receiving a once-weekly, 1 mg injection.
The average HbA1C level was 8.28% at the beginning of the 40 weeks.
Researchers used the data they collected at 40 weeks to calculate the percentage of patients who achieved HbA1C levels below 7%, 6.5%, and 5.7%.
The overall average percentages of patients from the semaglutide group are as follows:
HbA1C levels below 7% – 81%
HbA1C levels below 6.5% – 66%
HbA1C levels below 5.7% – 20%
Researchers concluded tirzepatide to be a more effective treatment for glycemic control. However, the trial also demonstrated semaglutide as a beneficial medication for those with type 2 diabetes.
For more detailed graphics and interpretations of the trial's data, please view its "Supplementary Appendix."
Semaglutide & Weight Loss
A 2021 article from the College of Family Physicians of Canada observed the effects of healthy lifestyle changes (counseling, diet, and physical activity) paired with once-weekly 2.4 mg semaglutide injections for 68 weeks.
The baseline average body weight (weight before the trial) was 212-231 lbs, with an average weight loss of 33 lbs at 68 weeks.
Researchers also calculated the percentage of patients that lost >5% and >10% of their body weight at 68 weeks:
>5% Weight Loss – 86%
>10% Weight Loss – 69%
Side Effects
The most common semaglutide side effects are gastrointestinal:
Nausea
Vomiting
Diarrhea
Constipation
Belching (Eructation)
Heartburn
Abdominal Pain
These side effects can range from mild to severe. Patients should contact their doctor if the side effect(s) is severe or doesn't go away.
Serious side effects:
Thyroid Tumors
Allergic Reaction
Gallbladder Disease:
Pancreatitis
Decreased Urination
Vision Changes
Fainting
Dizziness
Rapid Heartrate
For Patients on Wegovy® – upper stomach pain, fever, yellowing skin or eyes, or clay-colored stool (liver damage)
Additional side effects:
Decreased Appetite
Fatigue
Hypoglycemia
Please follow the links for the Ozempic® and Wegovy® Medication Guides (available at the top of the blog) for more information specific to the brands.
Our "Weight Loss Injections" Series Contributor
ProCare Health would like to recognize award-winning Dietitian and Nutritionist Katie Chapmon as a contributor to this comprehensive series on the various medications bariatric patients may want to discuss with their doctors.
With over ten years of hands-on clinical experience in bariatric surgery and weight management, Chapmon's wealth of educational and reliable information is valuable for the patients that use our resources to navigate pre-and post-bariatric surgery life.
ProCare Health's "Weight Loss Injections" Series
Although this blog has ended, we still have this series' fourth and final part to look forward to, exploring liraglutide's efficacy and how it compares to semaglutide and tirzepatide.
To view the other blogs in this series, you may use the following links:
For more informational bariatric resources and premium bariatric vitamins and supplements, please visit procarenow.com.